Nick De Lahoyde "Changes" is crossing into US @ #34 on Billboard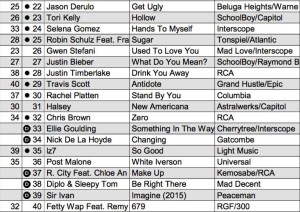 Nick De La Hoyde's newest single "Changing" has topped the radio charts in Australia and now it's coming to the US!!!
This single has his usual upbeat texture but is infused with a little more fullness and maturity that shows how much he's grown in a small amount of time.  The video is coming soon, so watch out Justin Bieber !!!!
If you look at the charts  99% of the roster is from major label artists. Nick is signed to an indie label called Gatcombe music, which makes this an even bigger achievement
"Changing" was once again mixed by Chicago's very own award winning engineer Slavic Livins and mastered at Chicago Audio Mastering