Can the Groupon Business Model Survive Over Time?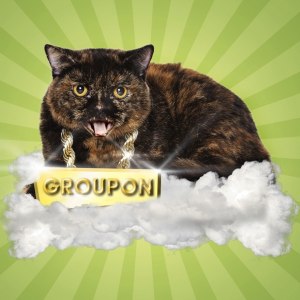 Group buying site Groupon has its share of believers and nonbelievers. Live Nation believes in the company enough to start a partnership called GrouponLive, a service that offers bargains on tickets to concerts and other events. But there are plenty of people who look at Groupon as the embodiment of a second tech bubble.
And how sustainable is Groupon's business model? It's pretty iffy, Wharton marketing professor David Reibstein says in a Q&A with Knowledge@Wharton. The market has a lot more competition than it used to have, and it's unlikely to support current growth rates. But it's the business model he's most worried about.
One problem is that Groupon and similar services attracts what he calls "deal-prone customers," in an effort to get rid of inventory or attract new business. "These customers tend not to be the most loyal of customers," he says. "And because you have attracted them with a low price, you are more likely to lose them because somebody else offers a lower price."
In addition, Reibstein doesn't think the business model will perform as well when the economy recovers. "The reason some retailers might be willing to provide supply to Groupon is because they have excess inventory. That is particularly the case for services… As the economy picks up and there is less excess inventory, the availability of supply will go down. The willingness of the merchant to offer deep discounts will go down. The business proposition to the customer will be less attractive if [the item or service being offered] doesn't have the same deep discount."
OK, but maybe you're thinking, "What about coupons?" They have existed for decades, have grown in popularity during recessions and haven't been ditched by either local businesses or national brands. Reibstein doesn't get into fundamental differences between coupons and Groupon, unfortunately.
In the end, Groupon will succeed as long as businesses keep lining up to offer discounts. As Reibstein points out, Groupon can be great when a business attracts incremental business. But when existing customers use Groupon to save money, it can result in lost revenue. So what will become important is Groupon's ability to help businesses find incremental customers without sacrificing existing customers.
And there has been no shortage of businesses running Groupon specials. According to a post at Business Insider, 68 Groupons each collected more than $100,000 in the month-long period prior to the March 20 post. On average, a Groupon deal offered a 56% discount and generated 350 sales worth $8,750 in revenue. The most successful NHL Groupon was by the Nashville Predators, and the best NBA Groupon was by the Toronto Raptors.